Green-tree's new Business Development Manager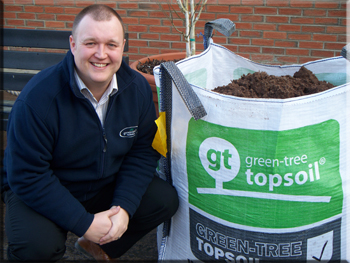 Introducing Mark Wood, Green-tree Topsoil's New Business Development Manager.
Green-tech the leading landscape supplies company has recently appointed Mark Wood as its new Business Development Manager for its leading topsoil brand Green-tree.
After 17 years of working with aggregates in the construction industry, Mark is now the dedicated point of contact for the brand leading Green-tree topsoil.

Green-tree topsoil is one of the most sustainable and consistent, quality blends of soil in the industry. Over the past 7 years the Green-tree brand has grown from strength to strength and Mark is looking forward to continuing this momentum for the future.
For further information about the Green-tree topsoils range please visit www.green-tree.co.uk or alternatively request a copy of the Green-tree 'Guide to good soils' at sales@green-tech.co.uk