Derby Arboretum Loksand Supply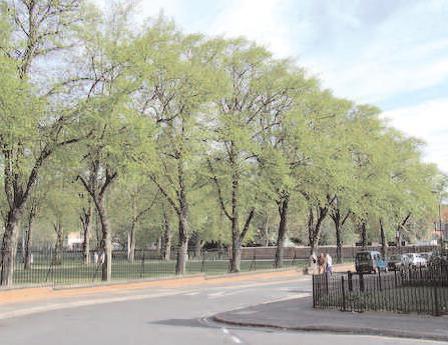 England's first public park, Derby Arboretum, was renovated by laying almost 8,000 square metres of a variety turf products.
750 square metres of Lokturf, 150 square metres of Grassfelt and 700 square metres of Festival turf as well as 200 tonnes of Loksand to Derby Arboretum.
The Arboretum, donated to the town by former mayor and mill owner Joseph Strutt in 1840, is based on a series of sinuous mounds following a serpentine path winding around the entire perimeter.
Following a total of £5.2 million from Lottery grants, Urban 2 funding, European funding and Single Regeneration budget, work began on restoring architectural features in the park and renovating the landscape, in particular the mounds, which had suffered from motorbike traffic over the years.
As Darren Barnes, Contract Supervisor for English Landscapes, explained:
"We stripped them down, placed a layer of geotextile on top and then built them up with 200 tonnes of Loksand, (sand reinforced with crimped polypropylene fibres). We then compacted the area with a compaction plate, and laid Lokturf, (turf grown into a reinforced root zone), on the crown."
"The mounds vary in height from half a metre to two metres and we needed a turf which was strong and flexible and wouldn't tear," continued Barnes.
Benefits
Provides a durable and stable surface
High, load bearing capacity
Free-draining
Good levels of fertility
Resistance to high trafficking
Long lifespan with suitable maintenance
Posted on 03 Aug 2018