Green-tree Rain Garden Filter Medium Helps Project Achieve BREEAM: Excellent Rating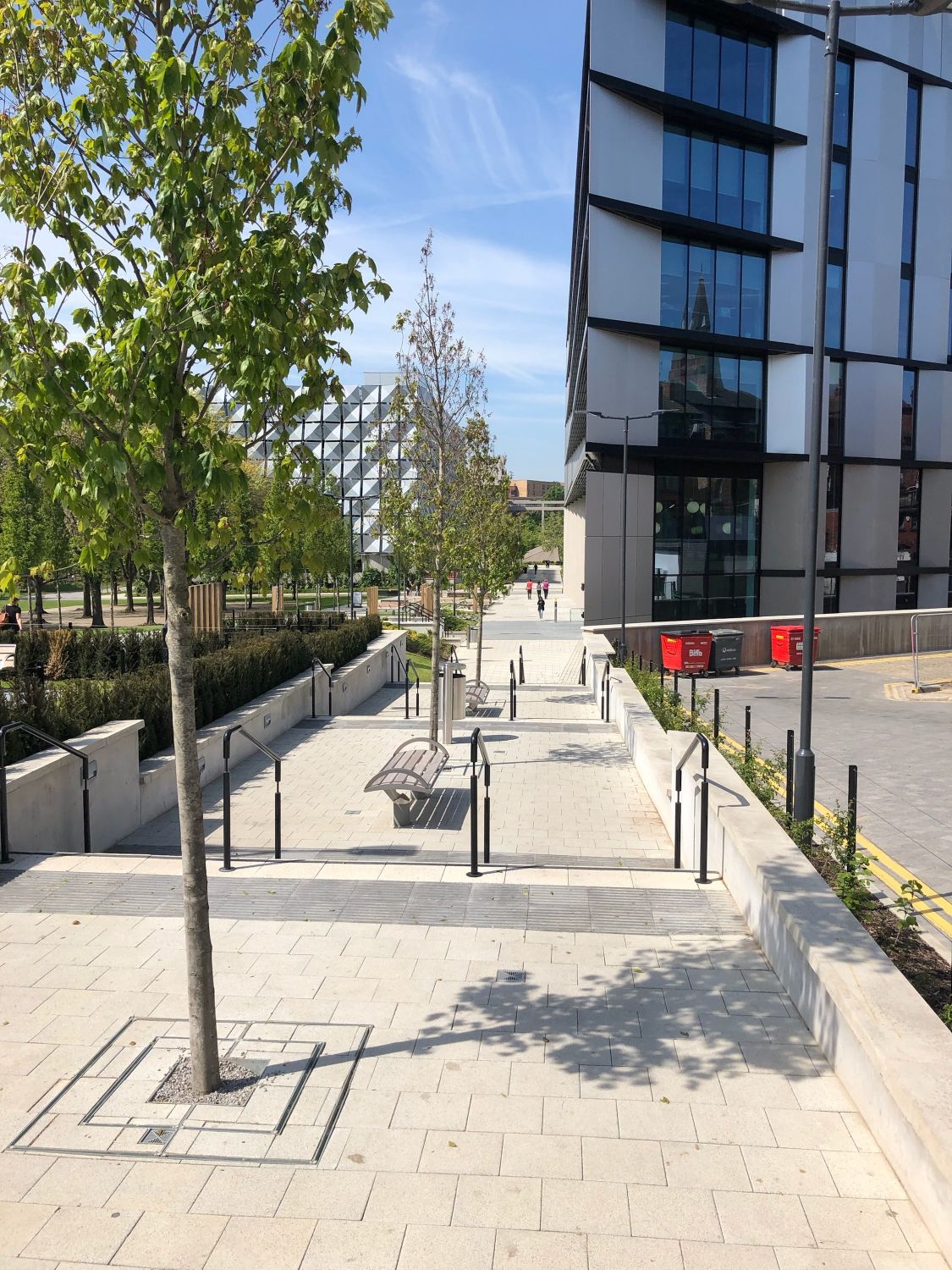 Background:
The idea behind the Nexus Building was one of collaboration - setting up a "community of innovators", as well as becoming home for the University of Leeds new Design and Innovation Centre. With an impressive new entrance on Woodhouse Lane, Nexus forms a striking gateway between the city and the southern corner of the campus.
The University of Leeds wanted their landscape strategy to create an exciting vision for the development of the campus – with inspiring, memorable and unique spaces – which complements the built landscape. A key aim of the University is for it to be a sustainable University of which the campus landscape is a core part.
They specified that the landscape development is to be an exemplar of urban biodiversity, creating a biodiverse environment and providing ecological corridors within the city. It was important for the campus landscape to be an inspiring place which encourages innovation, live research, learning and discovery. Invigorated, high-quality public spaces should form a network of hubs across the campus which encourage a diversity of activity. The campus landscape is underpinned by and promotes the university's values of sustainability to become a living lab for sustainable solutions.
The external landscaping provides a relaxed, aesthetically pleasing setting, featuring breakout areas, a sustainable garden, and a biodiverse rain garden, all which helped towards the project's "BREEAM: Excellent" rating.
Green-tree involvement:
Architectural and building consultancy practice AHR specified a rain garden as part of the development. This acts as a visually appealing, low maintenance and biodiverse friendly, sustainable drainage system.
Green-tree is a part of leading landscape supplier Green-tech.They advised and supplied specially formulated Green-tree Rain Garden Filter Medium, manufactured from PAS100 green organic matter, screened silica sand, and blown clay particles. This growing medium provides the nutrition required for healthy growth, while at the same time, slowing down the flow, and acting as a filter for both rainfall and runoff from hard landscaping.
Working for the landscape management company, Gavin Jones Ltd, Green-tree produced a specialist mix of Green-tree Rain Garden Filter Medium to satisfy the particular demands of a rain garden, and deliver to site within a critical delivery window.
Jordan Webster Green-tech's Key Account Manager commented; "We have worked with Gavin Jones Ltd on several high-profile projects now and it is always good to see the finished result and to know that we all did our part in greening up our urban landscape."
Ricky Whiteman, Head of Estimating North for Gavin Jones Ltd added, "We know from past experience that Green-tree soils are of a consistent, high quality, which is so important when working on niche projects such as this. Yet again, the service and support from them was first class."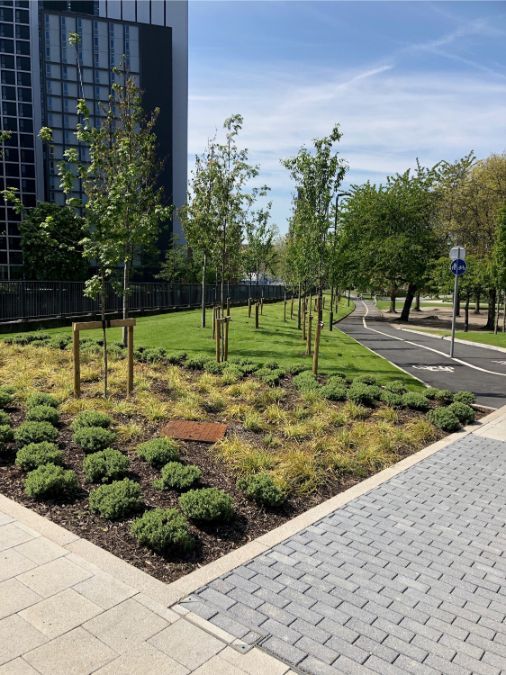 Posted on 09 Jan 2020