Green-tree Roof Garden Substrate reaches new heights in York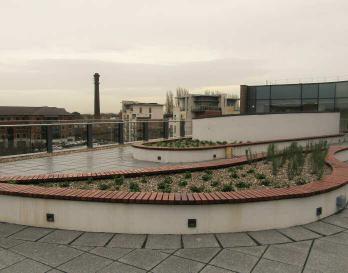 Green-tree's intensive roof garden substrate has been installed in one of the most high profile and newest commercial buildings in the centre of York. Global insurer Hiscox Ltd has recently completed a £19 million office-build in the city's historic centre, employing 250 people so far.
The impressive building has been designed to offer views of York with natural light at each level of the building. The development is complemented by an expansive roof terrace housing Hornbeam trees and shrubs in raised beds that also double up as seating areas. The roof terrace also provides one of the most impressive views of York Minster in the city.
Over 30m3 of Green-tree's intensive roof garden substrate was incorporated into the roof garden landscape plan. Specifically selected for its lightweight qualities, green credentials and its proven success with containerised planting, Green-tree intensive substrate provides a balanced supply of water, air and nutrients to the tree's roots.
Adam Palmer, Palmer Landscapes commented:
'The Hiscox Building roof garden terrace had been designed to exploit the stunning views of the surrounding city centre and has been a pleasure to work on. Green-tree's intensive roof garden substrate was our first choice for this project. We have incorporated it into a number of other landscaped roof garden projects and always find it consistent in its high quality and easy to work with. The substrate was ideal for the landscaped areas of the Hiscox roof garden; it is lightweight in texture with adequate water-holding capacity for the containerised plantings '
Mark Wood Green-tree Soil Business Manager added:
'Green-tree's roof garden substrate is the product of many years of development, utilising contractor and architect's feedback to achieve a substrate that is lightweight but also provides the correct balance of nutrients. Utilising this product on the impressive Hiscox building is a great achievement for the brand and testimony to the reliability and proven success rates of this substrate in Green-roof installations.'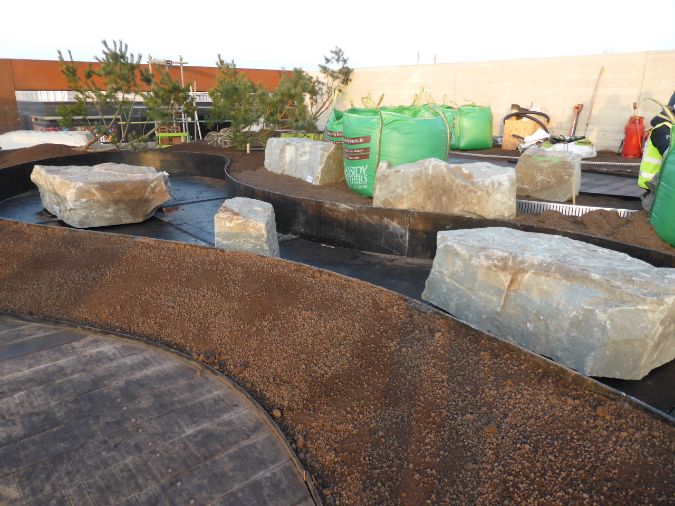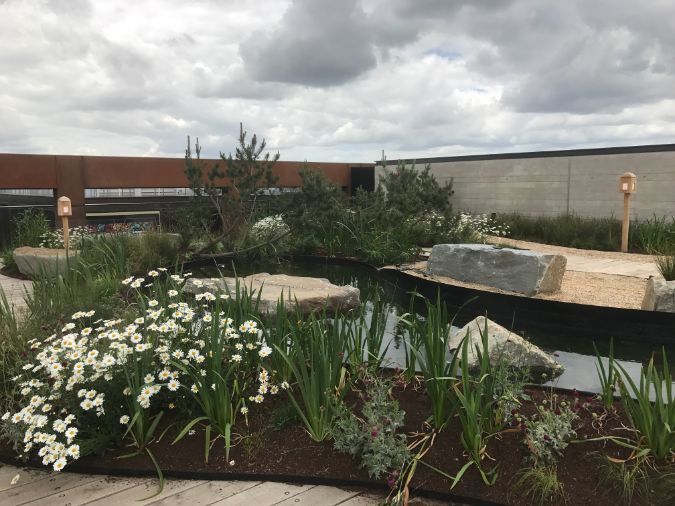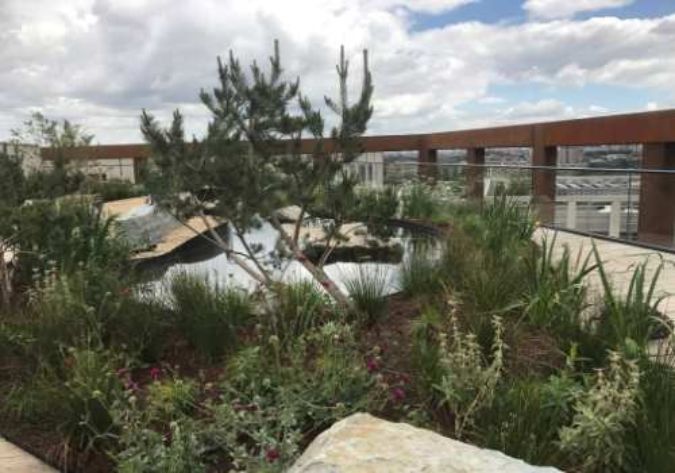 Posted on 03 Aug 2018