Green-tree supply roof garden materials to Four Pancras Square, King's Cross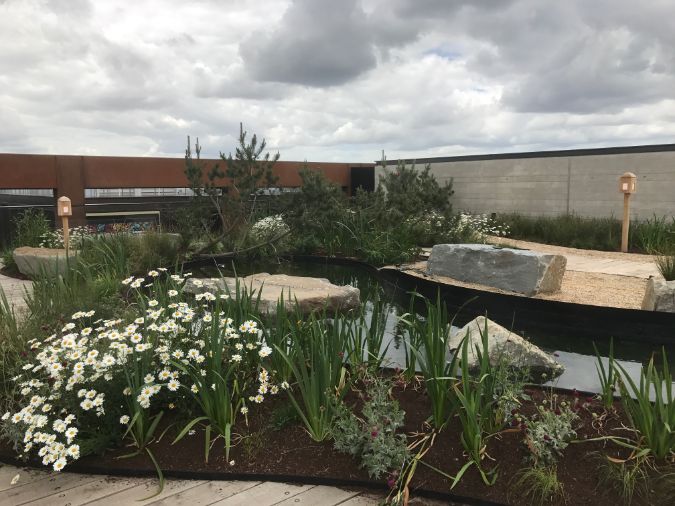 Green-tree's intensive roof garden substrate and gtRoofdrain has recently been installed in the prestigious London development of Four Pancras Square.
Four Pancras Square is a Grade A office building located to the North of the existing King's Cross railway station, on the new Pancras Square. The 170,000 sq ft ten floor building is the final part of a two million sq ft cluster of nine office buildings south of Regent's Canal.
The landscaping work was undertaken by Kent-based landscape contractor Willerby Landscapes and Green-tech supplied them its own brand Green-tree Roof Garden intensive substrate for the roof top containerised planting scheme. The substrate was ideal for the project due to its lightweight texture and good water-holding capacity which ensures healthy plant establishment in harsh rooftop environments.
gt Roofdrain was also incorporated into the project; this forms a lightweight high performance drainage layer, allowing collection and storage of water to irrigate plants during drier periods.
Green-tech's Head of Sales, Richard Gill commented:

"We are always delighted to work with Willerby Landscapes and this was a great project to be involved with.Green-tree Green Roof Substrates are the go-to products for roof garden projects due to the lightweight and workable properties of the product along with Green-tech's ability to deliver to more challenging city locations. Green-tree Roof Garden Substrates have been used on a number of high profile projects across the country and have received great praise from architects and contractors"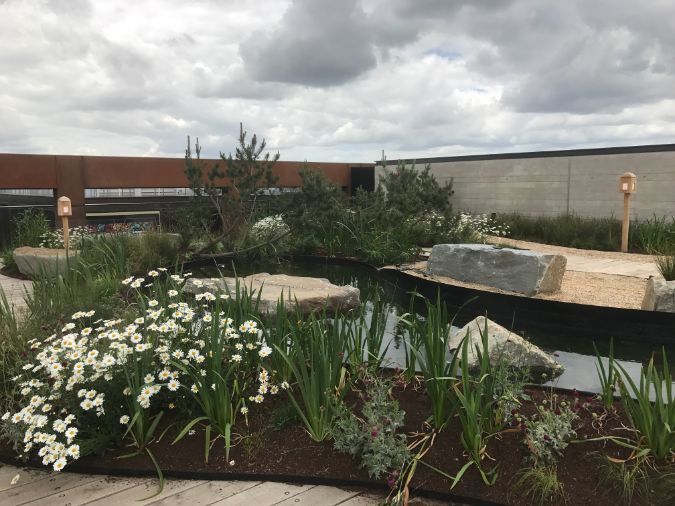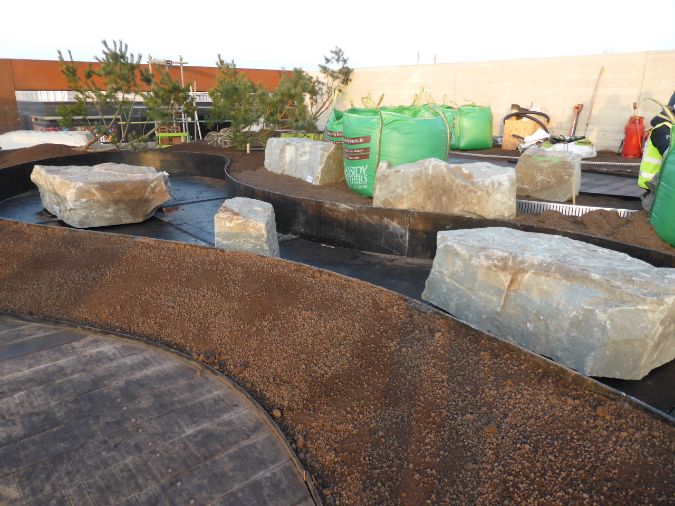 Posted on 03 Aug 2018