Green-tree's Roof Garden substrate completes Streatham Hub development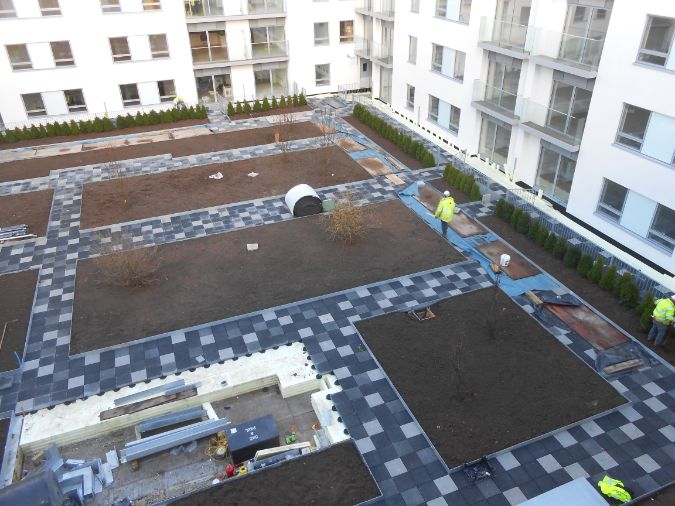 The Project
Streatham Hub is an exciting new development in South London offering modern apartments and leisure facilities. Building three is set around a landscaped residential courtyard and the entire site boasts exclusive landscaped walkways.
The Solution
Willerby landscapes won the landscaping contract and were looking for lightweight soils and drainage materials with specific requirements. They wanted a company that could deliver consistent quality over a period of time. Green-tree supplied 440 bags of Green-tree Roof Garden Intensive substrate and 25mm gt Roofdrain, a geocomposite drainage and water attenuation layer used for Green Roofs to provide a lightweight drainage layer and water reservoir to sustain plant growth.
The site had many restrictions for access and only 10 (1.7m3) bags could be delivered at any one time. To accommodate this the haulier made 44 visits to site between October 2013 and April 2014 to deliver the full 440 bags.
The Outcome

Green-tree Business Manager Mark Wood comments:
"Logistically this job was challenging. Due to access restrictions we did not have the ability to deliver on traditional flatbed Artics so we needed to come up with a solution. Working closely with our haulier network we managed to source a rigid vehicle capable of hauling an additional trailer with offload facilities. This enabled Greentech to drop the trailer at a holding point and make delivery of the first load on the rigid vehicle and then reload the additional bags to go back to site. This solution has now become a standard option within our bagged soil haulage fleet".
Jason Smith of Willerby Landscapes Ltd said:
"Streatham Hub was a project including a third floor podium landscape installation with very specific logistical requirements. Green-tech was able to meet these challenges which included timed deliveries that were required to ensure the 440 x 1.7m3 bulk bags of light-weight soil and gt Roofdrain arrived on 6 wheeler and drag lorries as and when we needed. We continue to use Green-tech on other schemes and with their high level of service have no hesitation in recommending them as a supplier of products for Landscape projects."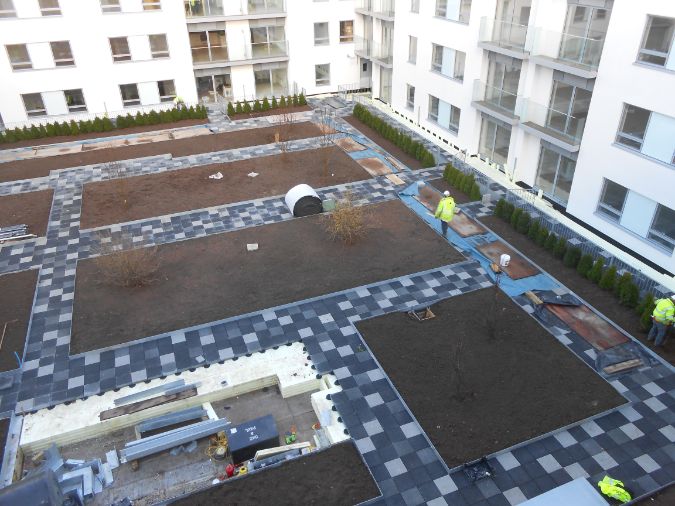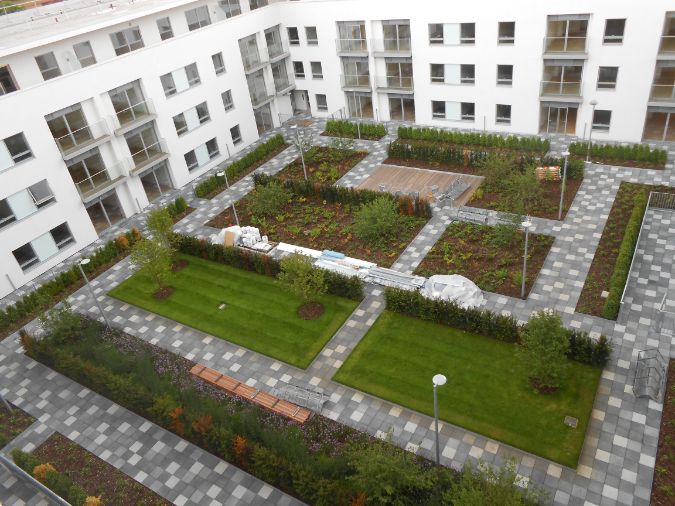 Posted on 03 Aug 2018