Harton Quay, Topsoil Supply to South Tyneside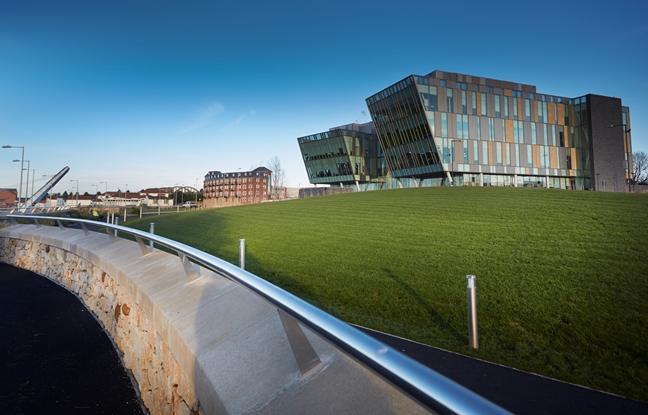 Over 1,200 tonnes of Green-tree, British Standard Topsoil has been installed into the recent regeneration programme of Harton Quay Park, South Tyneside.
The £2.8 million waterfront park development of Harton Quay is due to open late summer 2013, aiming to become a flagship destination for locals and visitors to South Tyneside. The park is designed to meet the needs of all ages and abilities, with accessible cycle and footpaths and a respectful acknowledgement of the history associated with this particular area.
The award winning Green-tree Topsoil was utilised specifically for the landscape works that formed the park area. Green tree Topsoil proved to be the ideal choice for this type of installation as the high fertility composition of the topsoil ensured quick establishment for the turfed and seeded areas of the park. The topsoil is manufactured from recycled green compost and natural sands offering exceptional sustainability credentials for the project overall. Plus, by conforming to British Standards, Green-tree topsoil guaranteed that every load delivered maintained the same high levels of fertility, friability and consistency.
Andy Joyce, Harton Quay Site Manager commented: 'The Green-tree Topsoil was delivered in phased sections to suit the landscape programme at Harton Quay. Every load received was of excellent quality throughout the delivery schedule.'
Posted on 03 Aug 2018